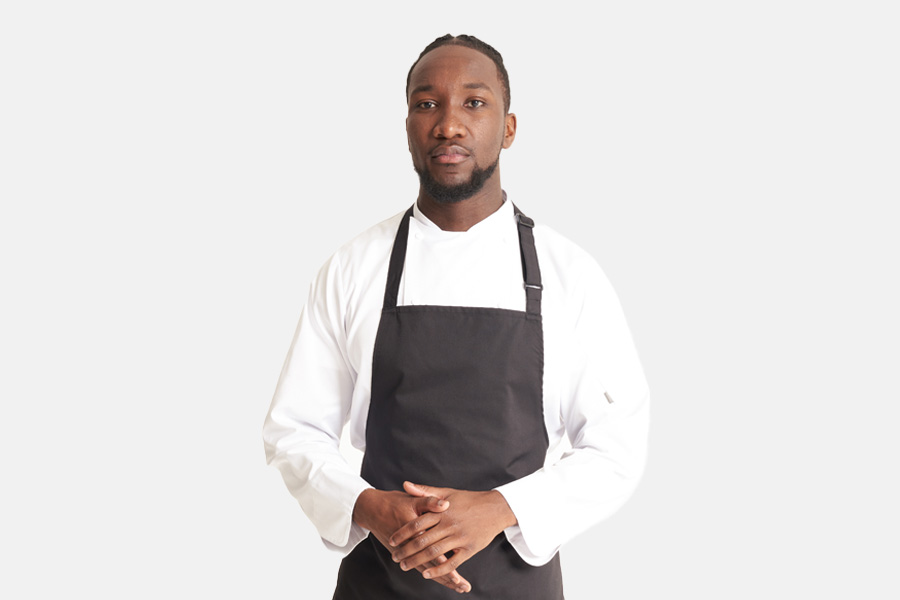 Ever since its creation by the late Chef Dr Bill Gallagher in 2004, International Chefs Day has been celebrated each year on 20th October. It's a time to really come together and supply our fantastic chefs across the nation with professional, quality supplies. All whilst also inspiring the next generation of upcoming foodies!
And with the busiest time of year looming for the hospitality industry, why not help your customers out? Bring Behrens quality chef wear to their kitchens this festive season!
Made from a durable 65% polyester and 35% cotton fabric, our top quality range is easily customisable and designed to withstand the pressures of fast-paced shifts. Practical and wearable, each piece can really bring the professional look of any chef's team together.
Now, let's take a closer look at our premium chef wear range!
Chefs Jackets 
Our must-have Chefs Jacket is available with long or short sleeves. Sizing ranges from unisex 2XS – 4XL and in core colours Black or White.
It features a functional double pen pocket on the left sleeve, a concealed stud fastening for easy dressing and underarm vents for fantastic breathability. This helps chefs keep cool in any warm kitchen environment!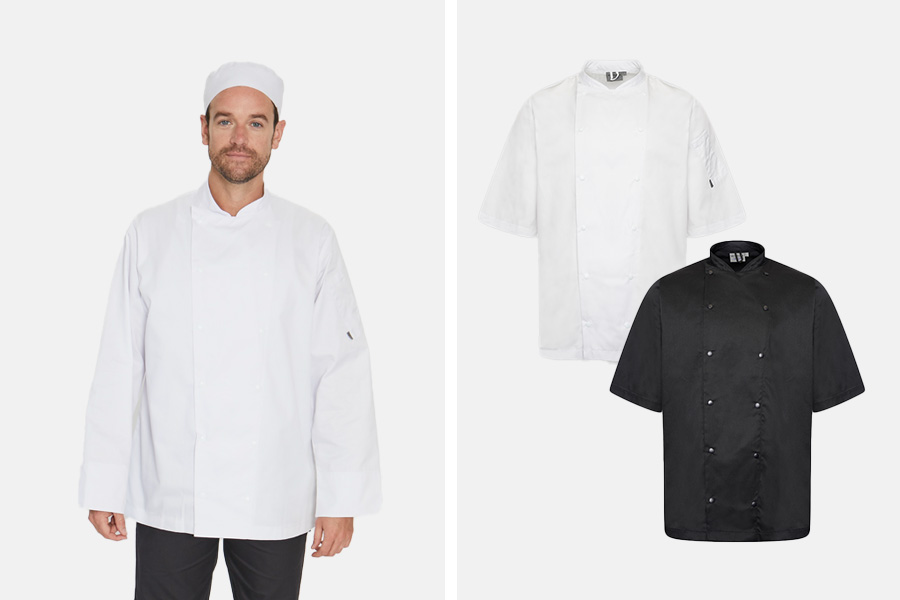 Shop LONG sleeve jacket  Shop SHORT sleeve jacket
Chefs Trousers
Our supreme Chefs Trousers come in colour Black or a traditional Blue & White check.
They feature an elasticated waistband with inner drawstring for easy wear and comfortable mobility around the kitchen. Available in unisex sizes 2XS – 4XL.
Chefs Aprons
We offer a Bib Apron in colours Black or White, and an Adjustable Apron in colours Black, Navy or Natural (this one with an adjustable neckband). This way, chefs can enjoy an additional layer for protection in the kitchen, whilst also keeping smart when front of house.
The best part? Our aprons are available in core colours that act as the perfect base for you to add customer branding!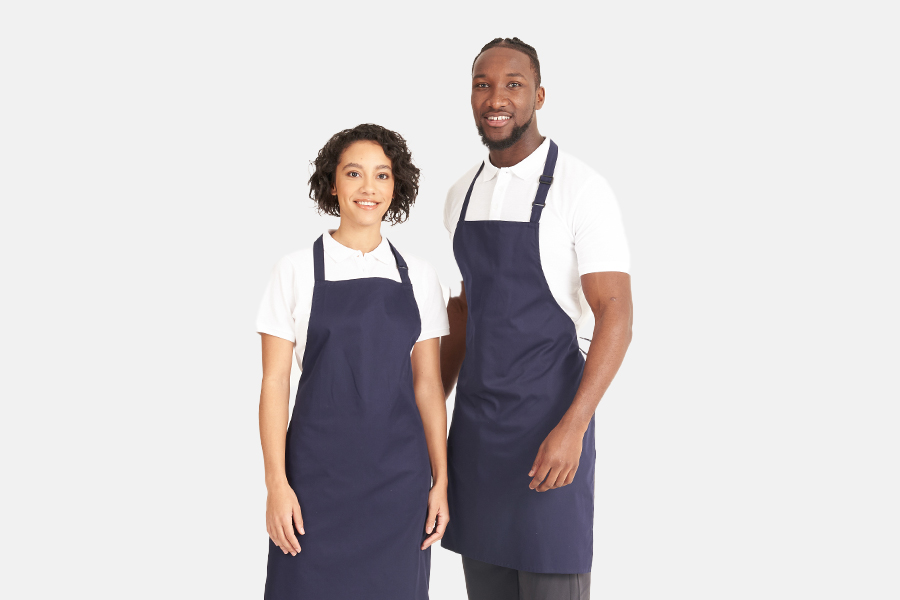 Shop bib apron  Shop adjustable apron
Chef Skull Cap
Our go-to skull cap offers a professional, clean-cut look amongst kitchen staff. It does its job in helping wick away moisture and preventing sweat from dripping down the face. Available in Black, White, and Blue/ White Check. Making it as suitable for modern eateries as it is for more traditional establishments, too!
We've also incorporated an elastic band at the back. Securing the cap to the wearer and catering to a variety of head sizes.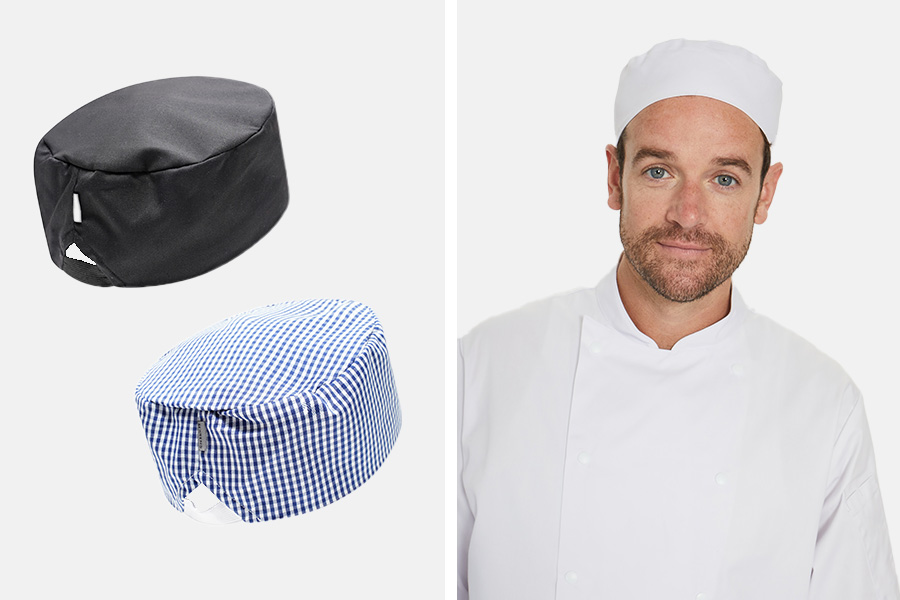 We've trialled & tested with the busiest bakers, pastry chefs, linen cooks and other hospitality professionals. All to ensure our complete range of chefs wear works for integral roles in the kitchen. From new starters through to managers across the industry. With the right chefs clothes, we believe we can really help to grow great chefs!
So, don't miss out on these Chefswear favourites, just in time for the bustling festive catering period!