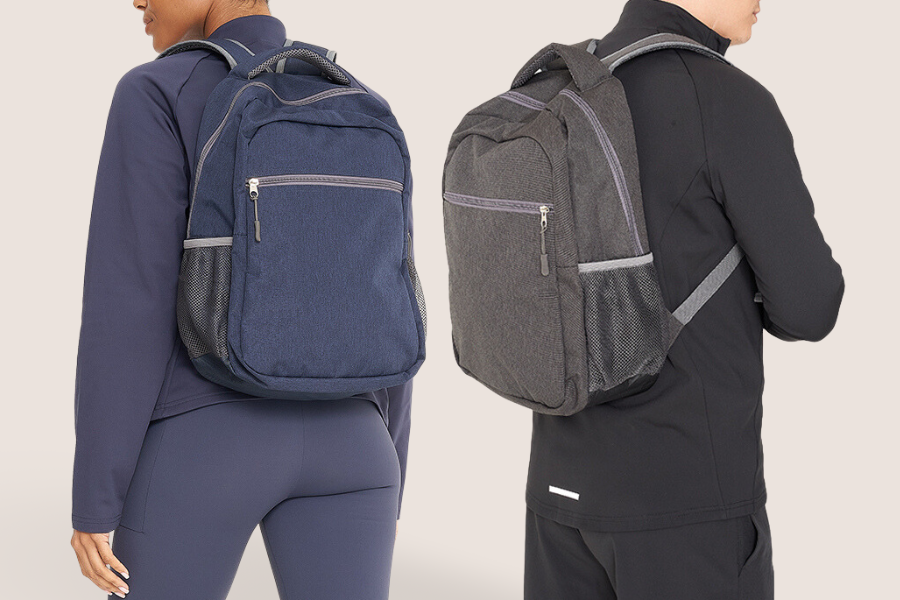 As back to school season creeps in, institutions are buckling down for the return of the morning rush. It's a critical time to offer customers high quality accessories for their children in the run up to the new school year.
There's increased demand for the most robust, secure bags for school. At the same time, parents want bags that can be easily packed and carried – in the hopes to speed up and smoothen out their morning routines.
As a reliable market leader with over 180 years' textile experience, all our bags are brilliantly durable and able to withstand everyday use. Make your customers' back to school shopping easy breezy!
Behrens Bags
Our 100% polyester Player backpack and rucksack are just what your customers are looking for. And with built-in embroidery access, they can be easily personalised for individual students or institutions!
Player-Backpack
Our Player-Backpack is perfect for children who play team sports. With 2 mesh side pouches, our backpack allows easy access to water when needed before, after, and during exercise. Its separate zipped boot base and waterproof outer fabric are sure to keep valuables safe and dry!
Rucksack
Our rucksack is designed to be an everyday bag that can handle the squeeze of the school corridors and all the other demands that come along with a busy school day. With a padded lower back and straps for a comfortable fit, any school pupil would feel secure carrying their belongings in this easy wear rucksack.
Both bags are available in black/silver and navy/silver to match any school uniform, P.E. kit or sports team!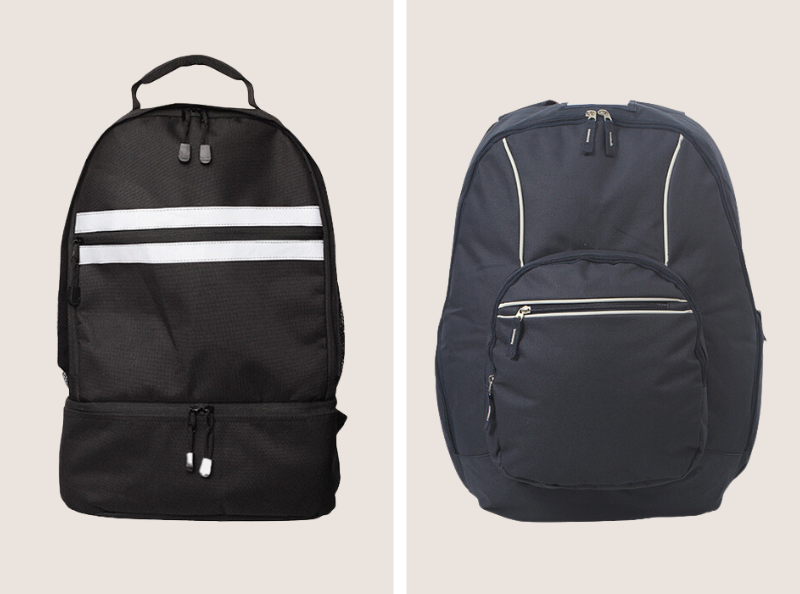 Shop Player-Backpack           Shop Rucksack       
Eco Tech Bags
Our Eco Tech bags are a great option for customers who're on the lookout for more environmentally conscious options. Made from recycled premium technical fabrics, our Eco Tech range is designed to be comfortable, functional, and planet friendly.
We've made sure the material of these bags is still a perfect blend of comfort, fit, and feel on kids' backs, so they can easily carry everything they need throughout the day – from football trainers to science books to pencil cases.
Hybrid Backpack
Our hybrid backpack is a versatile staple built for everyday use. It features a padded laptop compartment and front zipped pocket for quick access to items used most.
This backpack also offers heavy mesh side panels for active mini bodies to store their water bottles and stay hydrated throughout the day!
Hybrid Duffle Bag
A versatile holdall with ergonomic shoulder straps to wear as a backpack when on the move, our hybrid duffle bag is perfect for extra-curriculum all-rounders who have a lot to carry with them.
Featuring a gusseted laundry-shoe pocket with zip access and two large side compartments for additional storage, this bag will securely pack it all!
Both bags are available in black and grey to match any school uniform, P.E. kit or sports team!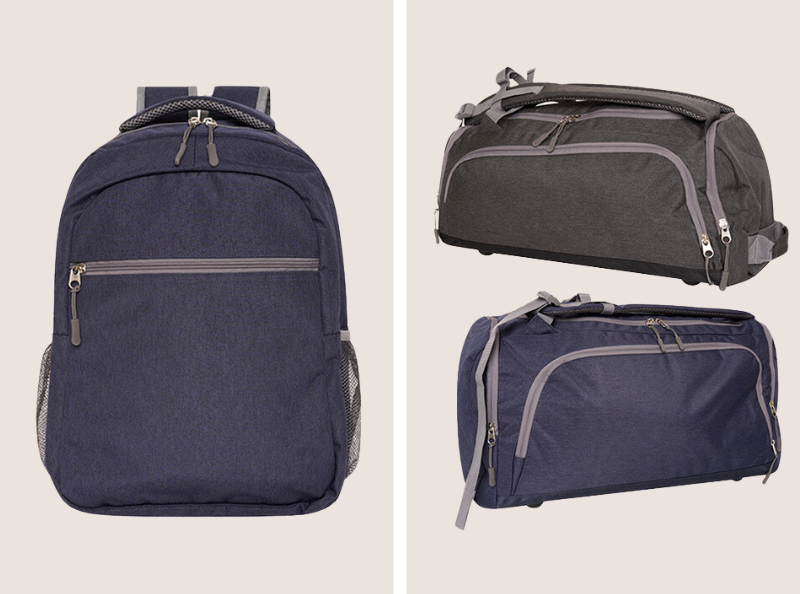 Shop Hybrid Backpack      Shop HYbrid Duffle Bag 
Stock up on the best childrens duffle bags, rucksacks, and backpacks on the market before it's too late! Shop outstanding quality wholesale bags suitable for personalisation with unparalleled price to quality ratio. Get yours with fast delivery and no minimum order now.